Mickey's "Boo-to-You" Halloween Parade is fantastical fun filled with dancing gravediggers, skeleton musicians, trick-or-treating characters, and rockin 'n rollin' villains. Let us not forget that catchy song that stays with you until February.
The final parade float is :cough: manually powered :cough: by Goofy in a candy ribbon colored suit and hat. His employees hand out foil wrapped chocolates to Guests.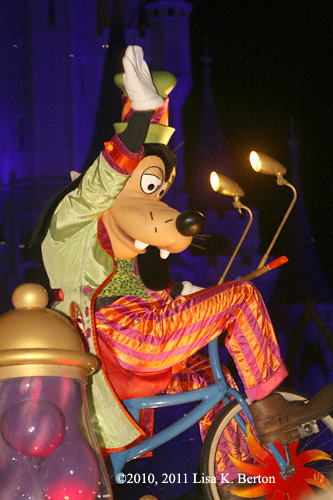 Disney Pic of the Week – Bicycles
Boo boo boo boo boo boo boo boo boo boo boo boo boo to you! Happy Halloween.
(you're welcome)
Make sure I stay out of trouble. Spy on me via my Facebook page.