Deb Wills is off on another adventure — this time starting at Disneyland in California, then cruising on the Disney Wonder to the Pacific Northwest and Canada (Vancouver), followed by the first Disney cruise to Alaska! She'll be sending photos via Twitter along the way (you can follow her @AllEarsDeb) as much as she is able to — but for those of you who don't use Twitter, I'll (that's me, Deb Koma) will be reposting the photos here in her blog so you can follow the journey.
Here are the photos and some thoughts she shared on Day 2, Wednesday, April 27:
One of the cool things happening on this Pacific Repositioning cruise are winemaker tastings and dinners. Wines include Iron Horse, Chappellet, Grgich, St. Francis. The Dinner is for a group of 8 in the private room of Palo with the winemaker. Very excited to be attending the St. Francis one later in the cruise.
Our nightly shows are:
All Aboard, Let the Magic Begin
Golden Mickeys
Movie PremEar – Prom
Toy Story The Musical
Disney Dreams
Remember the Magic Fond Farewell
For the first time ever, in our couple dozen cruises, DVC actually knew we were on board and we had a cabin door magnet and gift waiting for us.
Movies in the Buena Vista Theatre include:
Tangled
Toy Story 3
Mars Needs Moms
Gnomeo and Juliet
Tron
Secretariat
Prom
African Cats
I am Number 4
Golden Princess sails out of port LA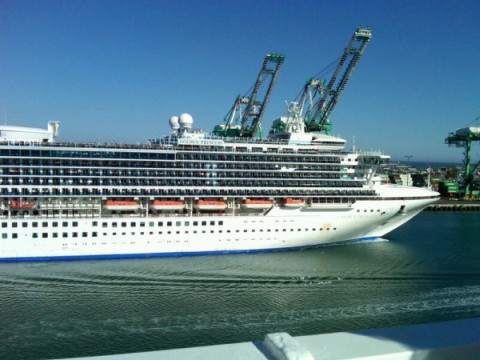 Just did sailaway party w/ countdown but don't sail til 6pm.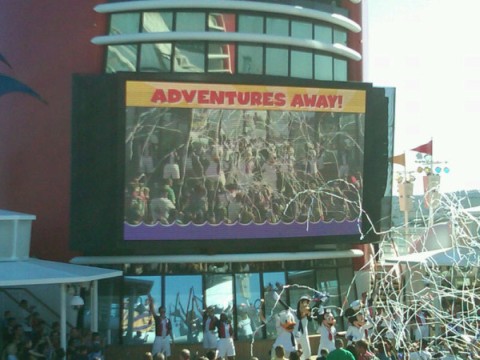 Sailaway now at 6pm but decks are filling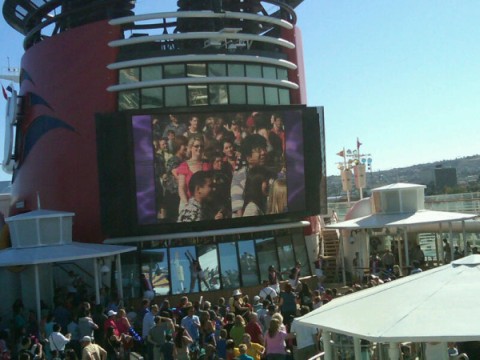 Muster Drill time which means Sail Away soon!

The beautiful but diesel-smelling port of LA

Linda is ready to relax at Cove Cafe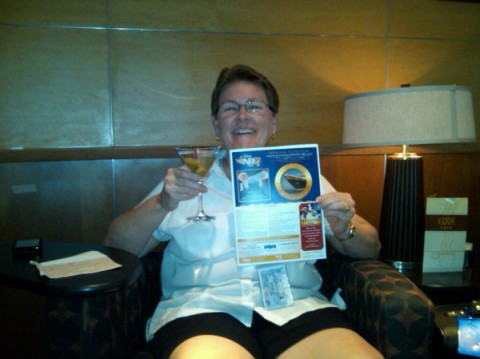 Welcome Aboard the Disney Wonder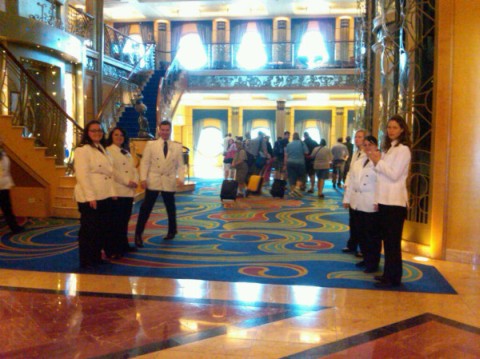 Disney Cruise Line Welcomes Us!!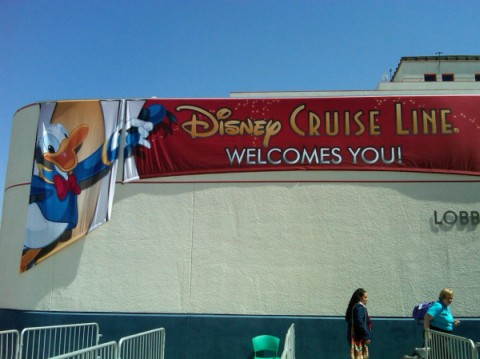 We see the Disney Wonder!!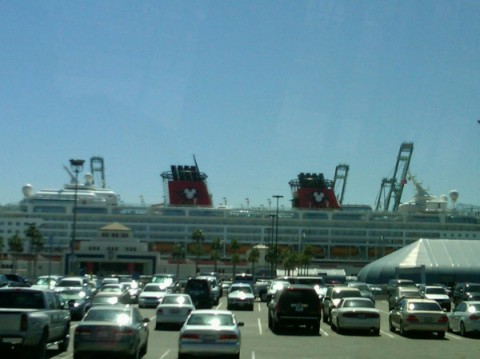 On our way to the Port – let the cruising begin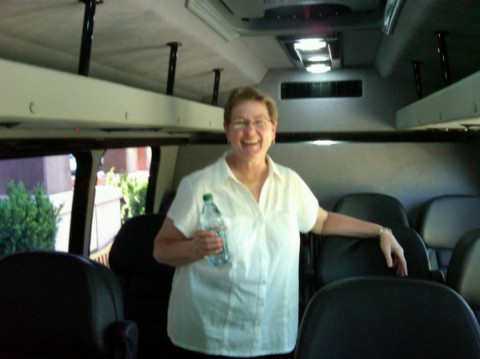 Good Morning from California!!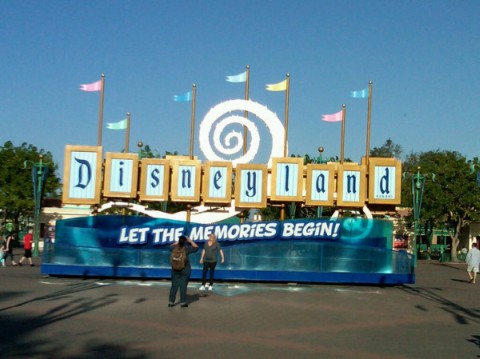 Very special lunch yesterday at Disneyland. Thanks to our hosts!!