Recently, I came across one of my favorite photos of Space Mountain taken way back in December of 2006. One of the reasons for my fondness is the hint of autumn colors in the trees. Something not often seen in Florida.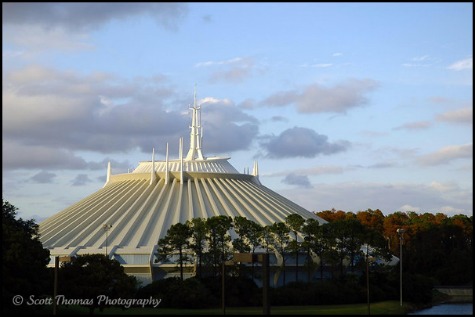 Space Mountain from the monorail.
Nikon D70/18-200VR, 1/160s, f/6.3, ISO 200, EV +0.7, 50mm focal length
I thought it would be fun to see if I could age this photograph. Make it look like an old weathered photo which would make people do a double-take as the futuristic design of Space Mountain certainly does not look old.
I loaded the photo in Picnik.com, my favorite online photo editor. I first used the 1960's effect to give it the faded colors I remember so well from seeing old color photos my parents had taken during the late 1960's. Next I applied a texture to give it a roughed up look. Like the photo had been folded and mishandled over the years. Lastly, I applied a dark vignette around the edges.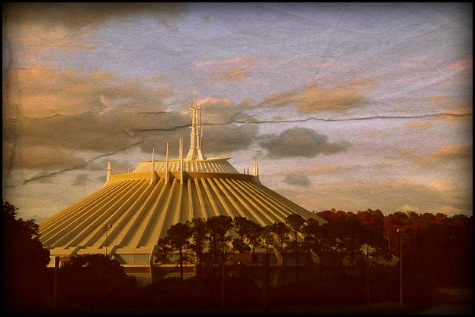 Digitally aged Space Mountain photo taken from the monorail
via Picnik.com online photo editor.
Many editors allow you to manipulate photos in this manner. Some with more advanced ways than I used. I've seen some with frames which make the prints look frayed or cut.