by Jack Tarulli
Guest Blogger
Even as a lifelong New Yorker, I still get a special excitement standing in the middle of 'The Crossroads of the World". The new Disney Store could not have a better location to tap into this excitement, right smack dag in the heart of Times Square.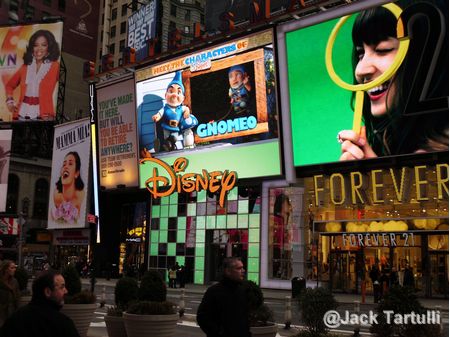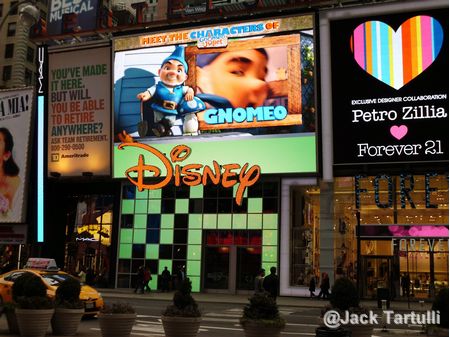 Rarely will you get pictures with so few pedestrians in them, unless it's early on a cold Sunday morning in February. At the top of One Times Square you can see the New Years Eve Crystal Ball that heralds in every year.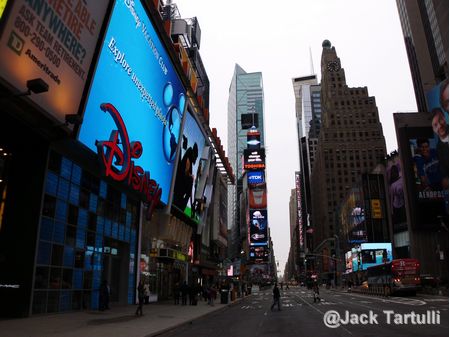 My friends and I were here for the D23 event – The D23 Member Mixer at the Times Square Disney Store. It was the very first member mixer in New York City and billed as "a terrific opportunity for D23 members to socialize with other members and friends", and a chance to check out the new store. Thankfully the doors opened about 10 minutes early. Although warmer then it has been this winter, it still was below freezing and quite chilly. By the time the doors opened at about 9:50am, the line wrapped around the block.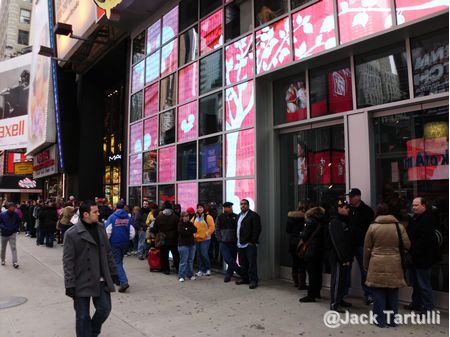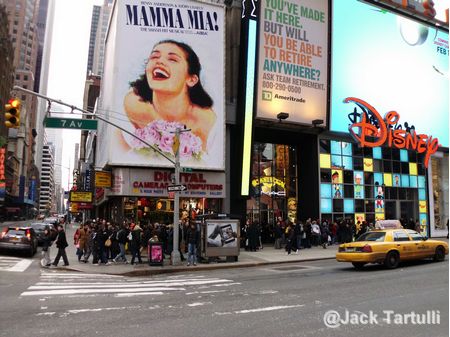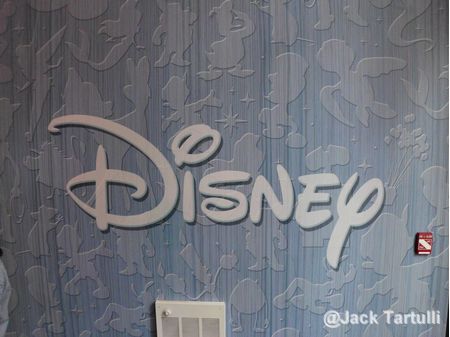 When entering the store you were greeted by a Disney cast member who checked your name off the attendance list. You were then lead to a cast member who wrote up a name tag for you and your guests. While there you got a brief glimpse of the first floor of the store.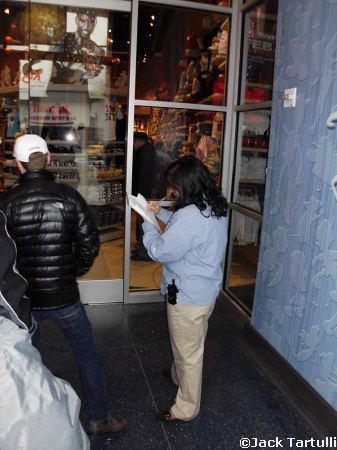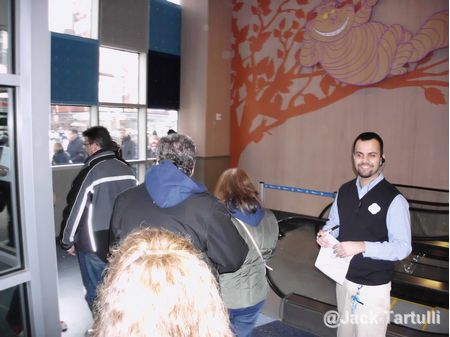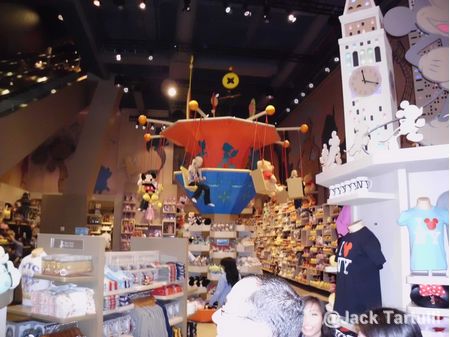 We were told to proceed upstairs to the second level, were we could mingle and wait for a Trivia contest by the Theatre. Nearby was the two story Princess Castle.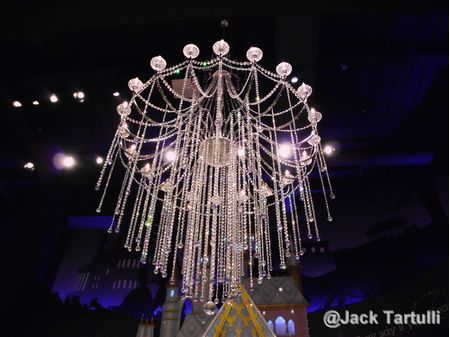 The trivia contest was quite enjoyable, considering an audience of D23 members who pride themselves on knowing all things Disney, all the time. Even the moderator, Brittney made mention of this fact stating she expected basically perfect scores from everyone. Here are a few of the questions: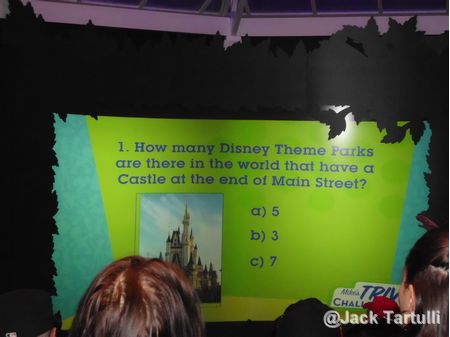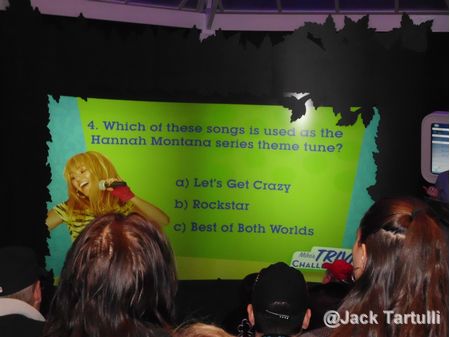 This contest was strictly on the honor system, with no prizes awarded. Following Brittney came two D23 cast members, Laura Sanchez and Becky Cline (Disney Archivist). They introduced themselves and welcomed all the D23 members in attendance promising that they are going to try and have more D23 events outside of the normal Orlando – Anaheim locations, to which they received quite the rousing applause. Laura and Becky went on to hold their own trivia contest with harder questions knowing the type of audience they were speaking in front of. Their contest also came with giveaways.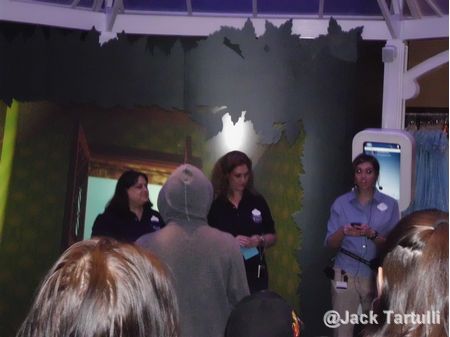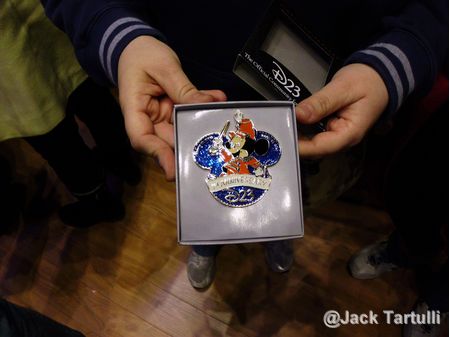 It was a pleasure to grab a brief moment to speak with both Laura and Becky. I expressed how great it was to have New York D23 events, and Laura told me she's working on events as we speak for 2011 and beyond, not only for NYC but for many of the more populated D23 areas of the country. Becky and I spoke about the upcoming D23-WDW 40th event and how exciting it's going to be. As a small gift of appreciation from D23, each participant today was given a collectible set of post cards, a key chain and a Disney Store magnet.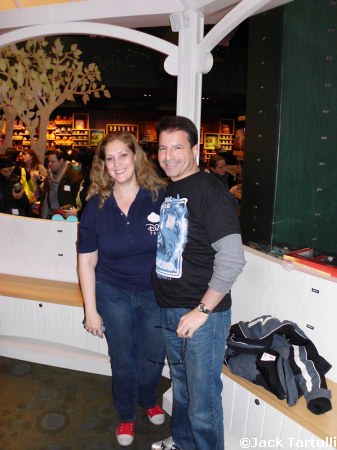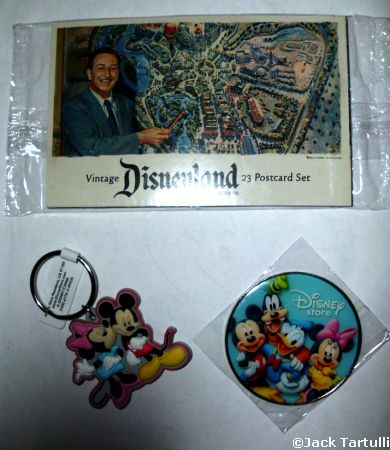 After the contest was an opportunity for members to mingle with one another while exploring the store. As you all know, it's quite nice to meet folks with a similar love of all things Disney, even in the heart of Manhattan, miles and miles away from Walt Disney World.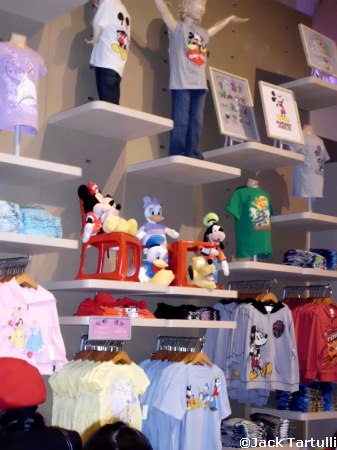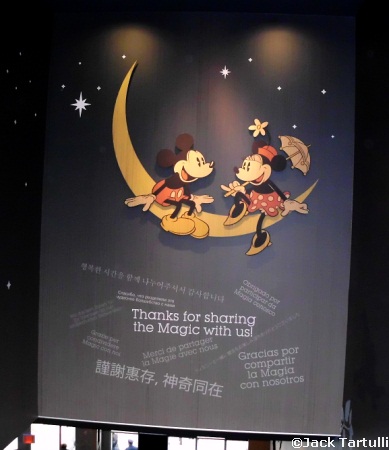 A special shout out to my buddy Erik Tyler who helped me take the pics!