A new exhibit opened in the Disney Gallery on Saturday, January 29: Magic on the Water: The Art of the Happiest Fleet on Earth.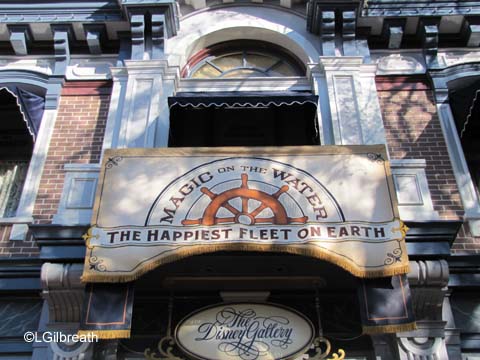 From the sign posted inside the exhibit:
"Magic on the Water highlights nearly 60 years of nautical designs by Walt Disney Imagineers, from the smallest Storybook Land canal boat to the newest modern classic for the Disney Cruise Line, the Disney Dream. Come aboard for a retrospective that's sure to set sail a sea of memories – and prepare you for an ocean of new ones."
Some of the artwork is available as "Art on Demand."
In the center of the room is a model of the Disney Dream.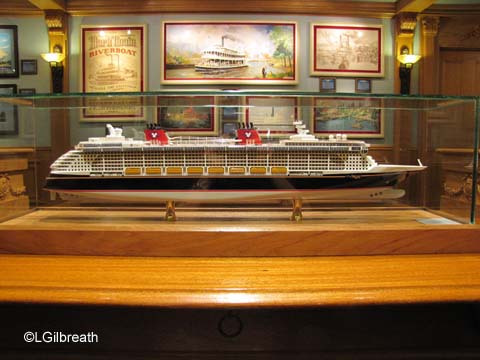 Jungle Cruise boat concepts, loosely modeled after the African Queen.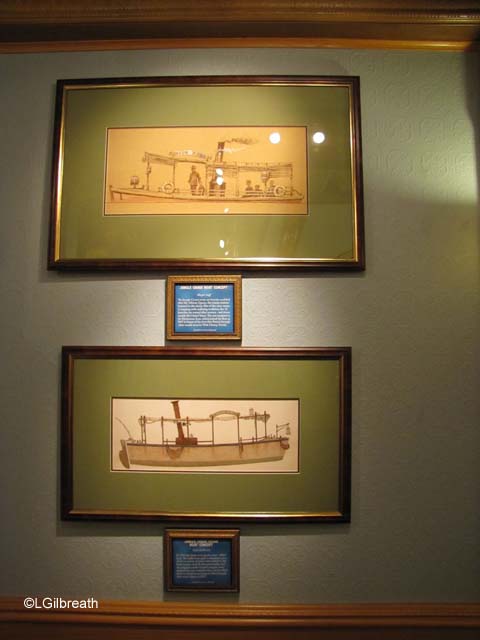 Concept art for Storybook Land canal boats.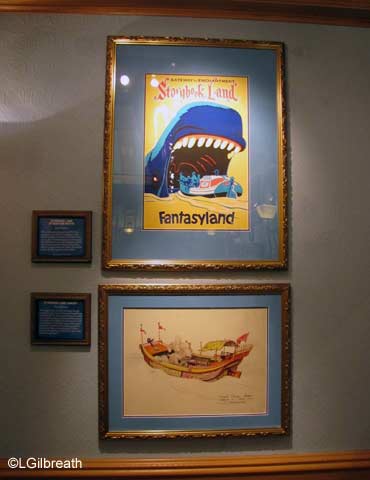 Riverboat concept art from Disneyland, Magic Kingdom, Disneyland Paris and Tokyo Disneysea.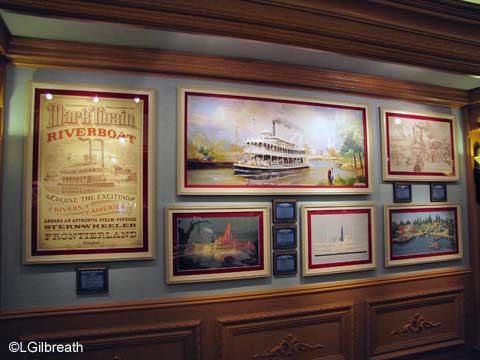 Submarine art from Disneyland, Magic Kingdom, and Disneyland Paris.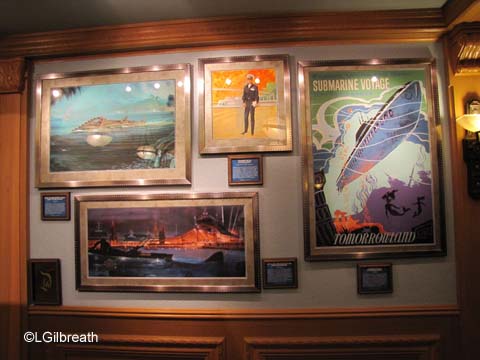 Models of the bronze sculptures that are in the atriums of the three Disney cruise ships: Helmsman Mickey, Ariel, and Admiral Donald.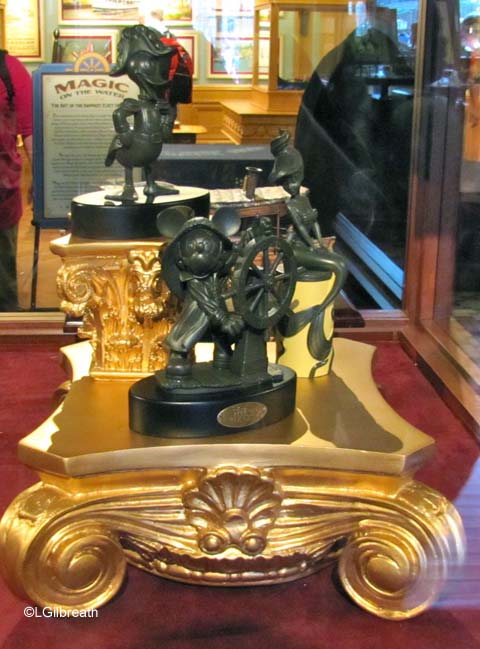 The exhibit also includes boat concept art from Walt Disney World and Tokyo Disneysea.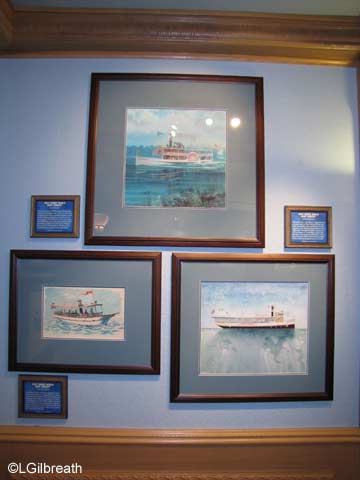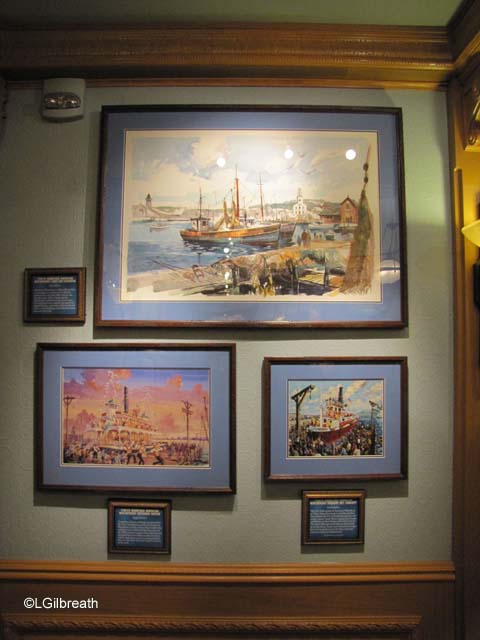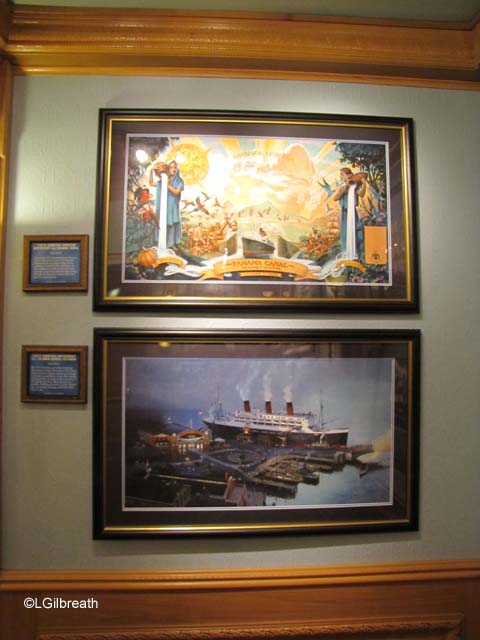 The Gallery also includes an exhibit called A Dream Come True – An Artistic Celebration of Disney's Newest Cruise Ship. Artists such as Shag, Noah, Jeremy Fulton, and Larry Nikolai have created artwork inspired by the Disney Dream.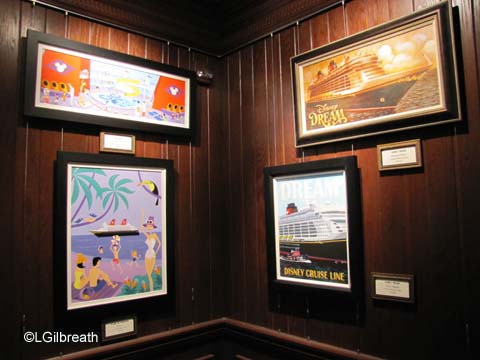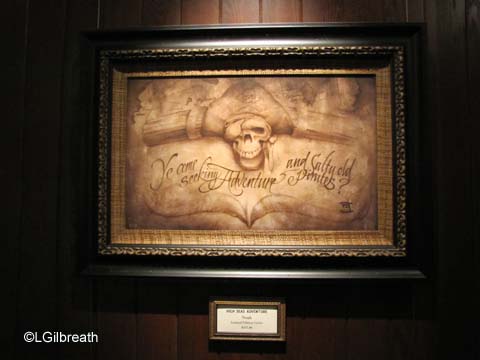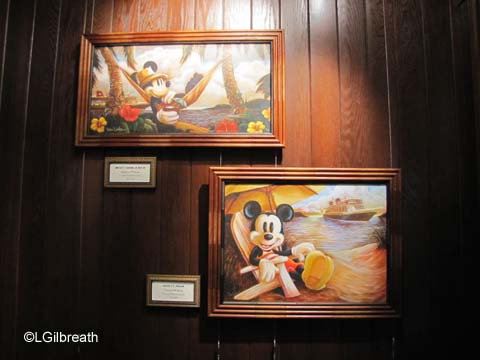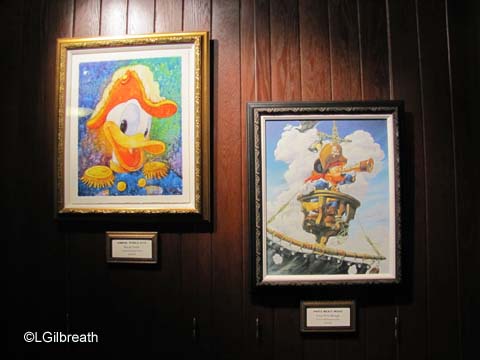 Prints of many of these works are for sale in the Gallery's shop.
Other Disney Dream merchandise is also available.