Senses Spa & Salon is located on deck 11 of the Disney Dream, with some additional treatment rooms on deck 12. The 16,000 square foot facility contains a state-of-the-art fitness center, barbershop, hair & nail salon, hot tubs, and sauna, as well as a variety of treatment rooms offering services such as massages, algae wraps and facials.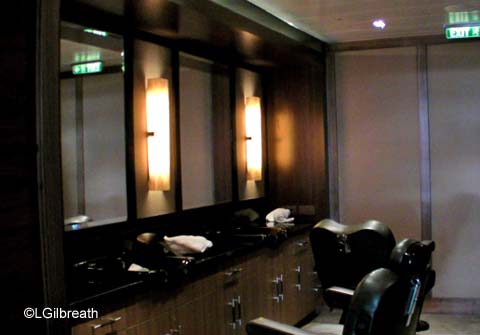 Barbershop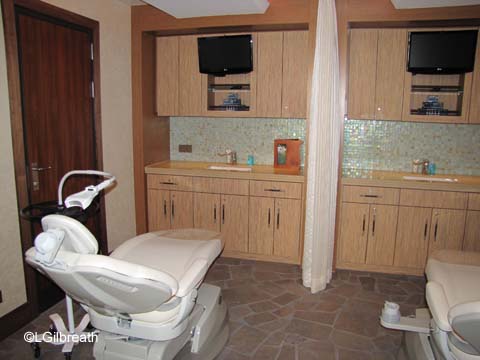 The Smile Spa offers teeth whitening services.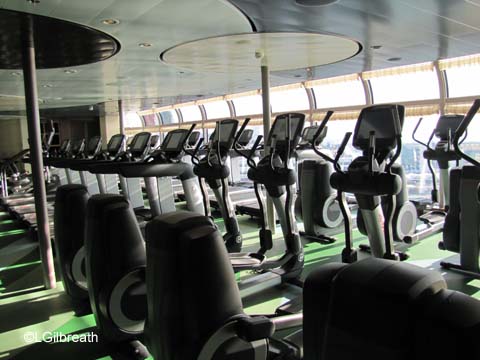 The 2,500 square foot fitness center includes equipment for cardiovascular workouts and weight training, as well as group classes such as Pilates, yoga, and spinning.

Chill is the spa facility exclusively for teens ages 13-17, offering spa services designed specifically for them.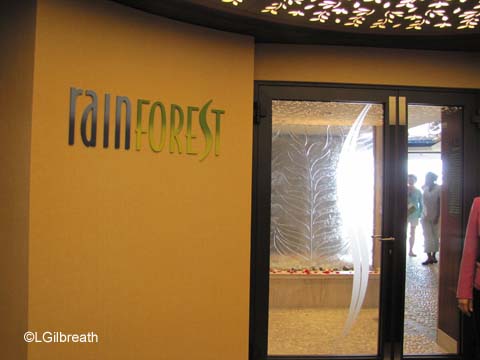 In the Rainforest guests can choose any number of ways to relax and renew.

Lay back on heated tile beds with a view of the ocean.

Or soak your cares away in a whirlpool tub.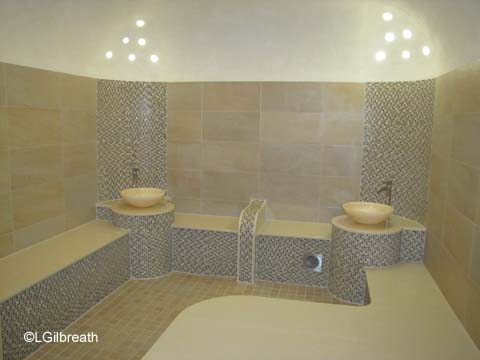 Relax in the dry heat of the Turkish hamam.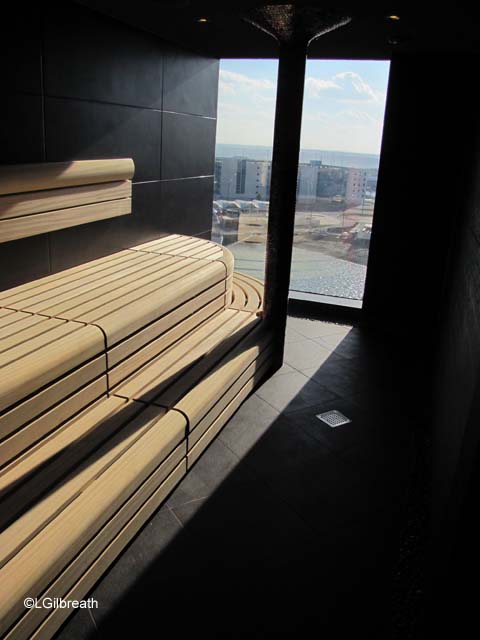 Or if you prefer steam, there's also an ocean-view sauna.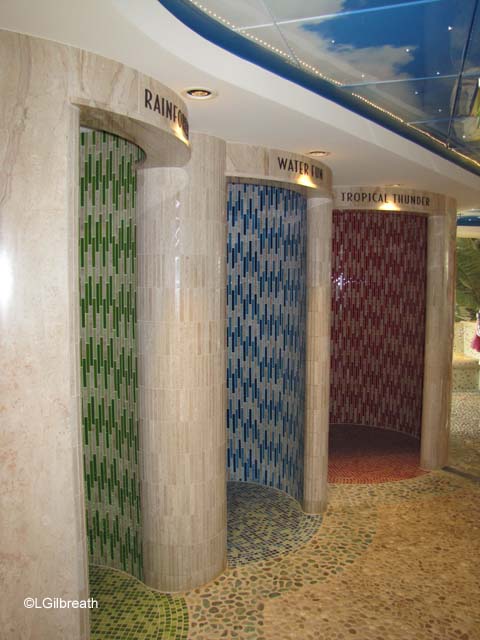 Refresh yourself in one of the four themed showers – each with its own scents and sounds.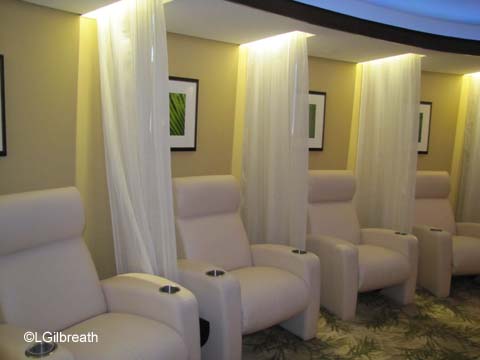 Relax in one of the recliners as you listen to soothing music.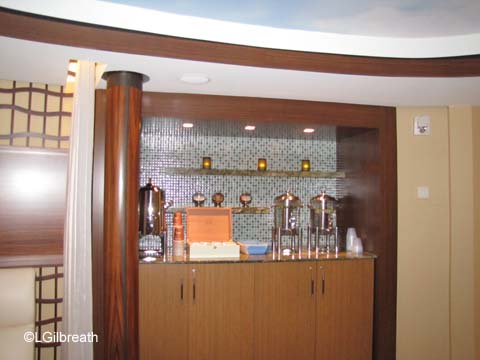 The beverage station offers cool water and a selection of teas.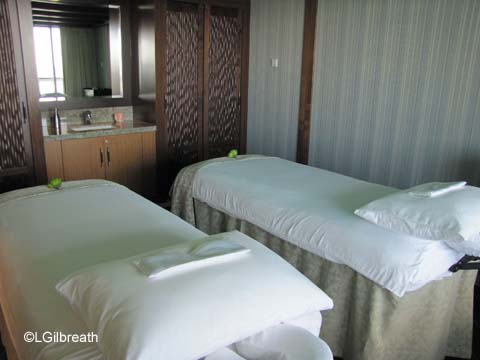 There are two spa villas, where couples can enjoy a private treatment room and an outdoor veranda with its own whirlpool tub and shower.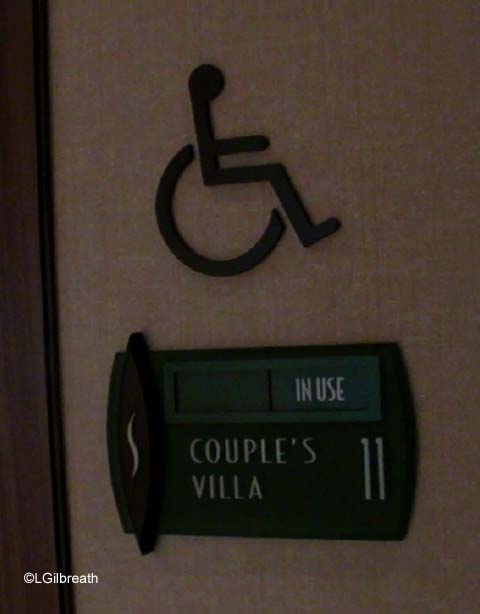 One of the villas is accessible.

Treatment room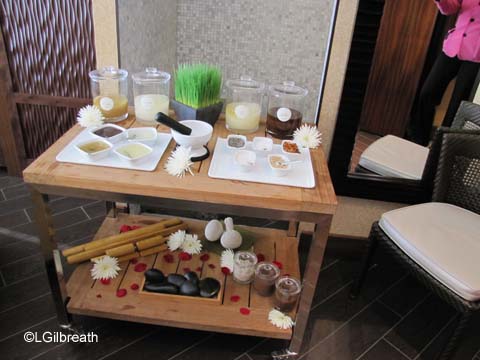 Guests can have a custom scrub made for them, with either a salt or sugar base plus the addition of herbs of their choosing.
Spa services may be booked in advance, or while on-board the ship. Book early for the best availability – and remember that spa services are most in demand on sea days.
Ahhhhh……
AllEars was invited media and guests of the Disney Cruise Line on the Christening Cruise.