Two new stores, 3D (ETX) theater technology, and restaurant set to open in 2010
LAKE BUENA VISTA, Fla., March 2, 2010 – Downtown Disney, the 120-acre entertainment-shopping-dining complex at Walt Disney World Resort, will welcome several additions as part of its overall revitalization plan. In the coming months, the district will welcome two new stores, a quick-service restaurant and 3D technology to the AMC Pleasure Island 24 theater.
"We're excited to build upon our existing portfolio of unique offerings and are committed to bringing guests even more interactive experiences," said Downtown Disney Vice President Keith Bradford. "These new diverse venues are perfectly in sync with Downtown Disney and reflect the feedback we have received from our guests."
After its success at the Downtown Disney® District in Disneyland in California, RIDEMAKERZ ® will open a new retail entertainment experience on the Westside of Downtown Disney for a limited engagement. This store will integrate full-sized cars and a supercharged interactive experience that lets guests build, customize and trick out their very own radio-controlled vehicles. Kids of all ages will be able to satisfy their need for speed with over 649 million ways to create a mean machine. RIDEMAKERZ will open March 25 through fall 2010.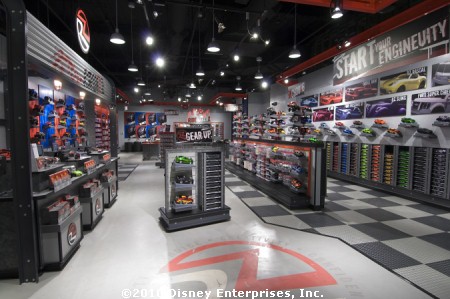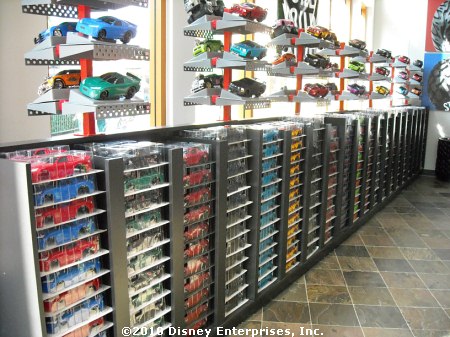 D Street, a new apparel store where urban inspired product "intersects" with a Disney creative edge will also open on the West Side and showcase a mix of products for both men and women. Building on the existing popularity of Trend-D at the Marketplace, D-Street will include edgy apparel, pop culture novelties, Vinylmationâ"¢ figures and collectibles, artwork, handbags, accessories, jewelry and more. Opening in April, the store will feature a raw, unfinished industrial look and provide a great venue to showcase Disney art created by local artists.
AMC Entertainment is currently upgrading auditorium one to be the first Enhanced Theater Experience (ETXâ"¢) in the United States. The ETX auditorium will include a 20 percent larger, floor-to-ceiling screen, 3D technology, 12 channel audio and digital projection that delivers higher resolution that HD. AMC will debut the ETX auditorium in time for the premier of Alice in Wonderland in 3D on March 5.
Opening this fall at Downtown Disney's Marketplace, will be an international Latin chicken quick-service restaurant – Pollo Campero. This new restaurant concept will offer Disney guests savory combinations of freshly prepared Campero Latin chicken, flavorful side dishes such as yuca fries and sweet plantains, and Latin drinks including horchata and tamarindo. For the more nutritious minded, they will offer chef-prepared salads, sandwiches and wraps, as well as sugar-free, gluten-free, low sodium, and organic offerings.
These new efforts come on the heels of the recent openings of Little Miss Matched, Paradiso 37, Trend-D, Characters in Flight, and Design-A-Tee.