Debra Martin Koma is in Walt Disney World this weekend covering the opening of Epcot's Food and Wine Festival.
Her photos will be posted here :
You can also follow her on Twitter: http://twitter.com/dcdeb_allears
Final note of the night: walked 18,523 steps (7.30 miles) just in Epcot and to/from Dolphin. Must. Soak. Feet. Good night
One of the evening's standouts — beef w/roasted potatoes and beet salad w/manchego and serrano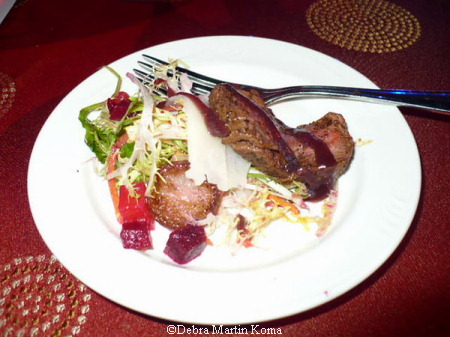 The entertainment for the Spanish-themed evening: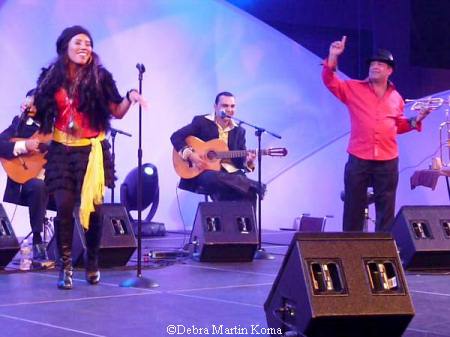 Party for the Senses was awesome and ended with a spectacular thunderstorm! Back in the room after dodging the raindrops and lightning!
My table in the Wine View Lounge at Party for the Senses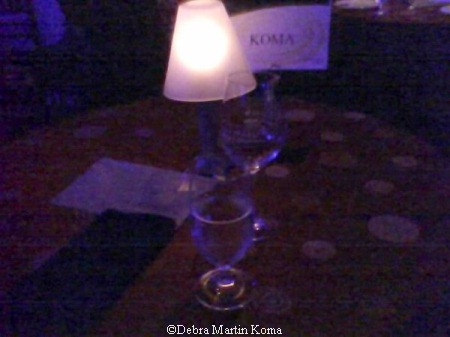 Waiting for Party of the Senses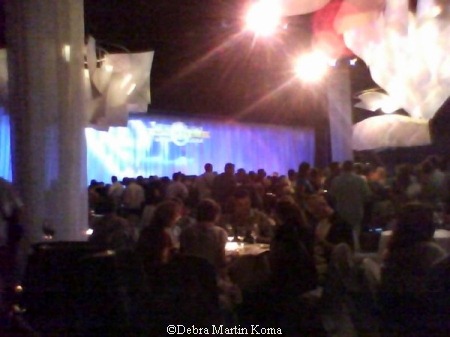 Gaaah, I'm melting, it's so hot! Back to the room to get ready for tonight's Party for the Senses – Spanish theme!
Pointing out the way to the Festival Center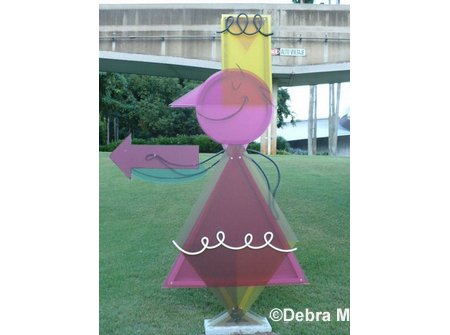 More Signage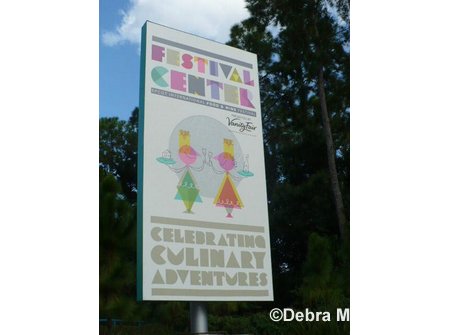 Approaching World Showcase
Just a few shots of the signage — approaching World Showcase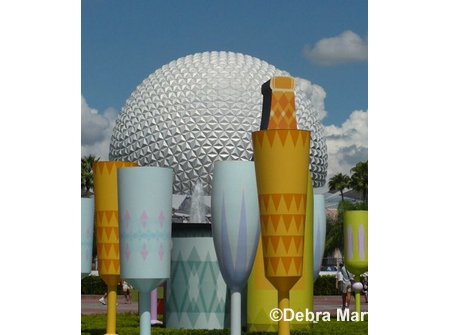 Lamb chop in Australia is outstanding!
Crowds are moderate probably because it is sooo hot!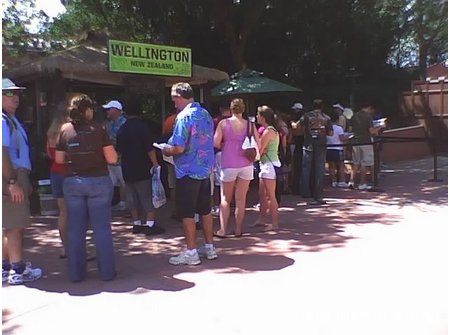 A break from F&W. Soarin! Love the feet!
Pierogi & kielbasa at Poland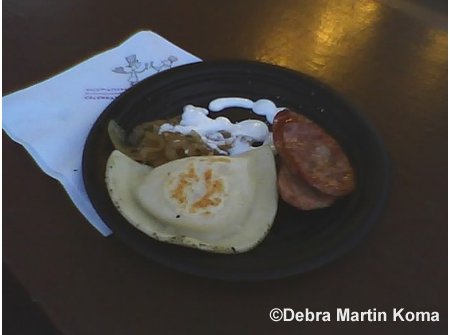 Spanish cheeses at tasting. Yummy!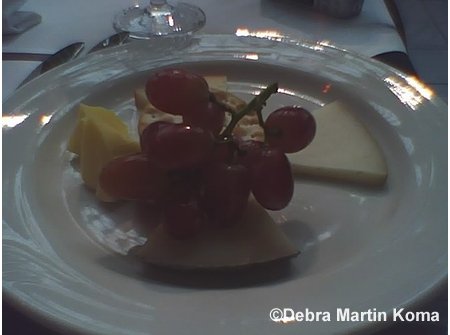 Ready for cheese tasting
Love this year's Food and Wine posters & merchandise!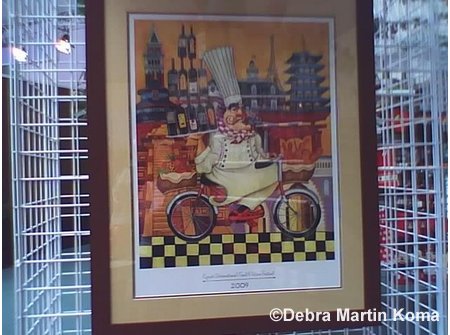 World showcase so quiet in the morning