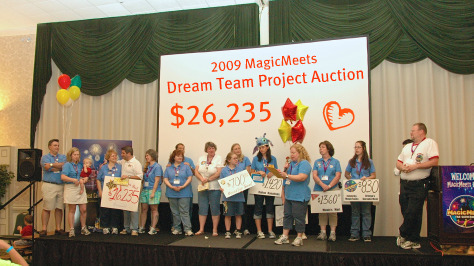 Dream Team Project Auction volunteers on stage at MagicMeets.
Still out this week but I forgot to give the final results of the Dream Team Project last week. Graphics added using Picnik.com. Since MagicMeets, Lou Mongello announced the final tally of $27,000 to go to Make-A-Wish to help make dreams come true.
Be back photo blogging in a couple of weeks!