BIG BOI AND THE BIG CHEESE
Hip-hop artist Big Boi, one-half of the Grammy Award-winning duo "OutKast," poses July 24, 2009 with Minnie Mouse at the Magic Kingdom in Lake Buena Vista, Fla.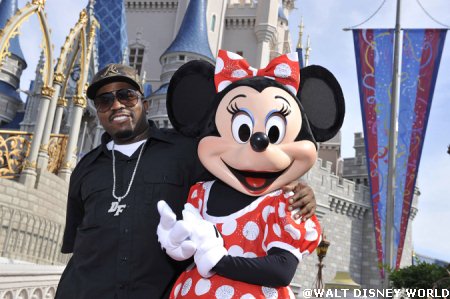 Big Boi (born Antwan Andre Patton) is scheduled to release his first solo album, entitled "Sir Luscious Left Foot: The Son of Chico Dusty" in 2009. In addition to his work with OutKast, the Atlanta-based artist and producer has appeared on tracks by Beyonce, Jay-Z and Missy Elliott. In 2008 he collaborated with the Atlanta Ballet for a series of critically acclaimed performances.. He is visiting the Walt Disney World Resort on vacation this week.