Each country in World Showcase has its own themed entertainment and the American Adventure is one of my favorites.
The Spirit of America Fife and Drum Corps usually plays outside the American Adventure pavillion Tuesdays – Saturdays. Be sure to check the Epcot times guide for exact days and times.
The show is about 15 minutes and features the colonial sounds of flutes and drums. Two of the songs you may hear them play are "God Bless America" and "Yankee Doodle Dandy".
The Fife and Drum Corps marches in from the left of the American Adventure pavilion (Liberty Inn side).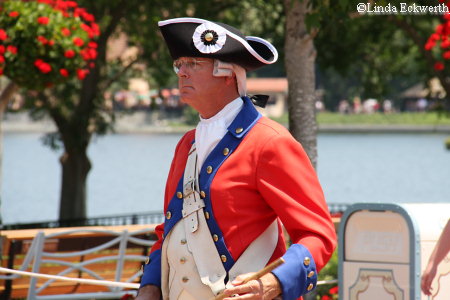 They position themselves between the American Gardens Theatre and the American Pavillion for the show.
There are 2 drummers, 2 flutists and the 5th member of the unit is the flag bearer.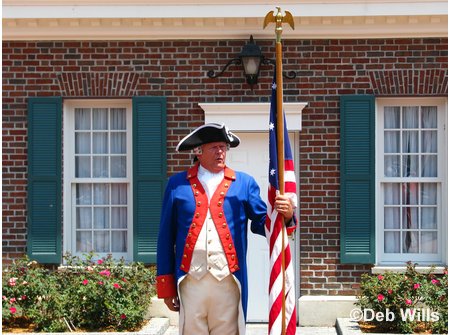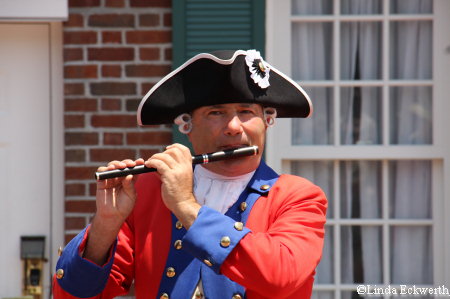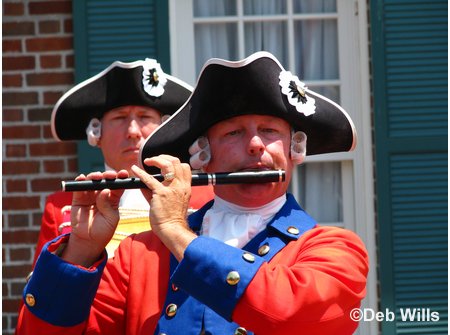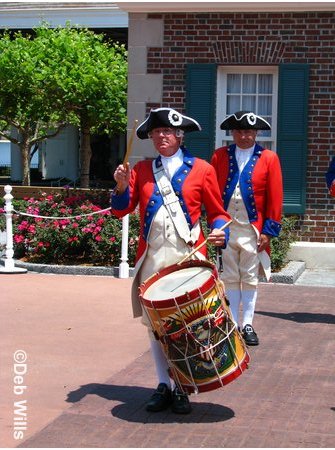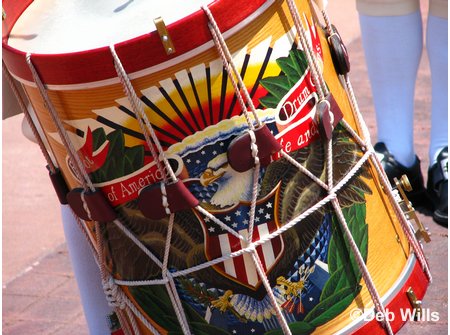 Based on the information I found, the Spirit of America Fife and Drum Corp opened with Epcot Center and the American Adventure.
Video is taken with Flip Mino HD Camcorder! It is small, lightweight and easy to use.