The Magic Kingdom, for many, is the focal point of Walt Disney World. However, this is where my blog ends on how the parks celebrate the holidays.
Before you even step within the Magic Kingdom, you will see the front area decorated, and giving a taste of what's inside. Having gone last year, it seems they change the look from one year to the next. These are a couple of shots of what we saw: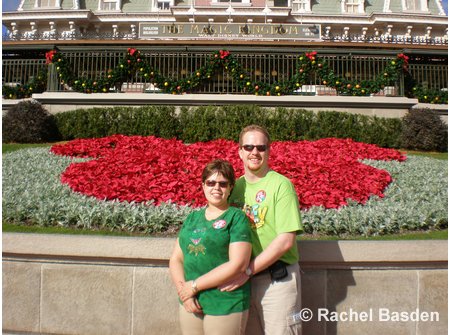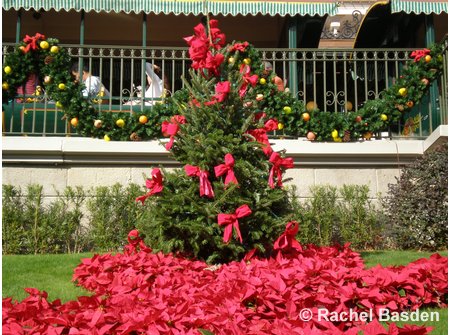 As soon as you catch a glimpse of Main Street USA, you notice the amazing amount of decorations hanging everywhere. Of course, they have a HUGE Christmas tree, along with some Christmas displays, like soldiers.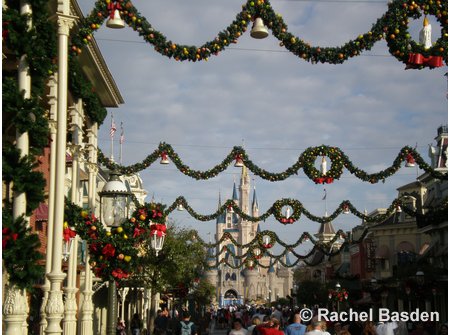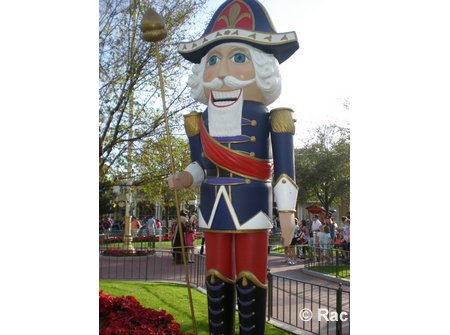 More characters are available to get pictures with, like Clarabelle the cow, Scrooge McDuck and Jiminy Cricket. If you are fortunate, you can pay to attend "Mickey's Very Merry Christmas Party" which occurs on select nights. We attended last year, and they had a special parade, snow on Main St., holiday shows, special fireworks and free hot cocoa and cookies throughout the park. You can also get your picture taken with Santa himself! It's truly an amazing experience. For those who can't make it to the party, they do have all of the above for the general public, after all the party nights are over, with the exception of the free cocoa and cookies.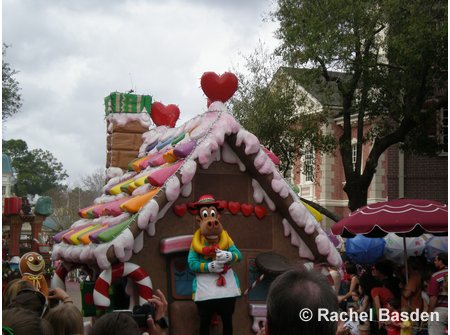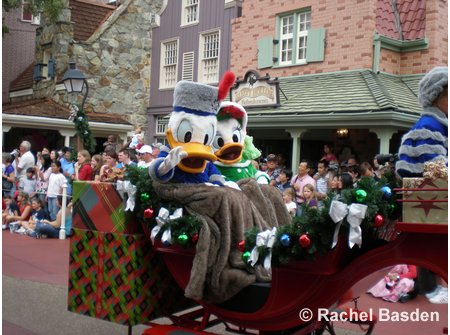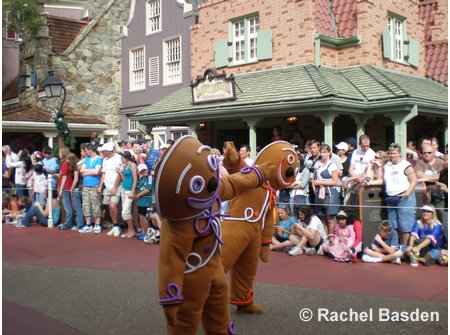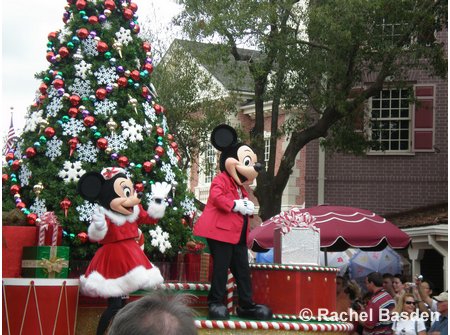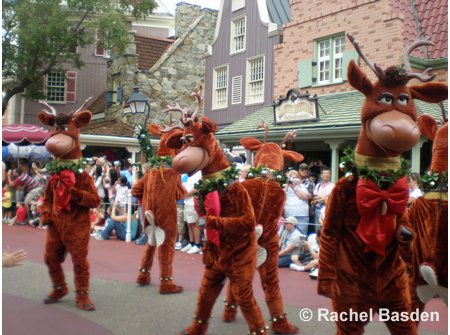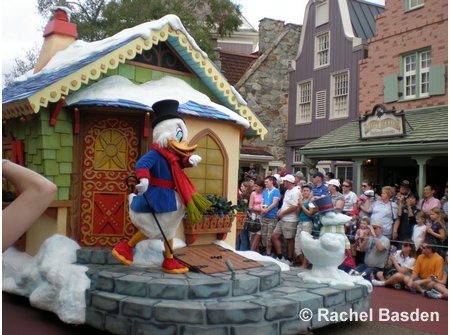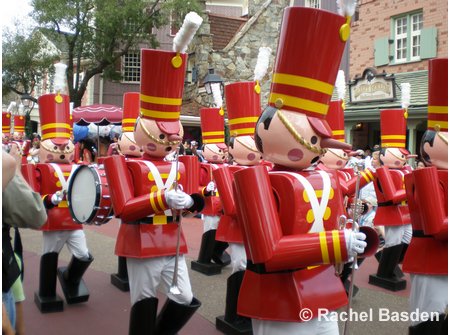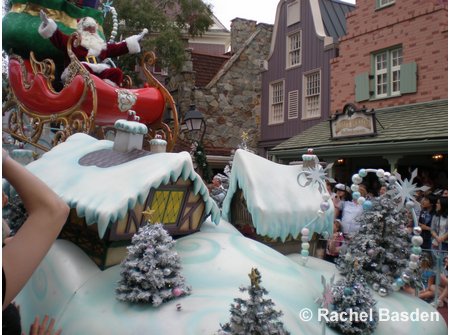 However, the best part for us, is after nightfall, when they light up Cinderella's castle with millions of tiny white lights, making it look like it's covered in frost. It's absolutely breathtaking! Last year was the first year they did this, and we were happy to see them do it again.
If you want to see the Magic Kingdom at its most magical peak, it's completely worth the trip!