I was at the Marketplace at Downtown Disney recently and visited the Disney's Days of Christmas Shop.
While browsing, I noticed a cute sign with one of the "12 Days of Christmas" printed on it. It piqued my curiosity so I started to search for all twelve. To my dismay, I couldn't find them. So I asked a cast member and was told that there are only eight. Strange, but I took pictures of them to share with you.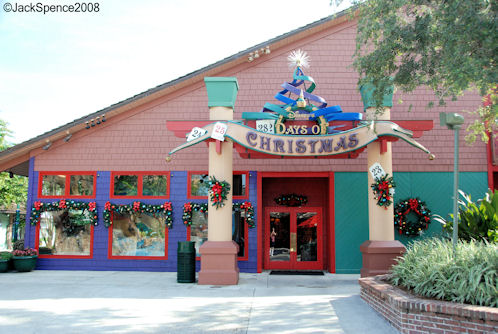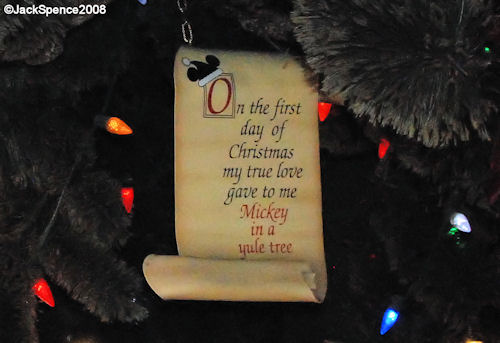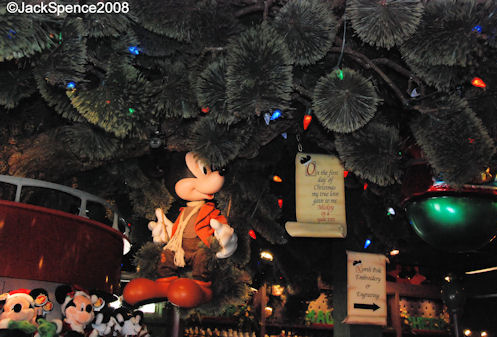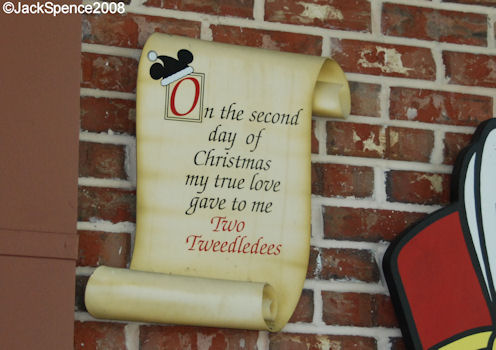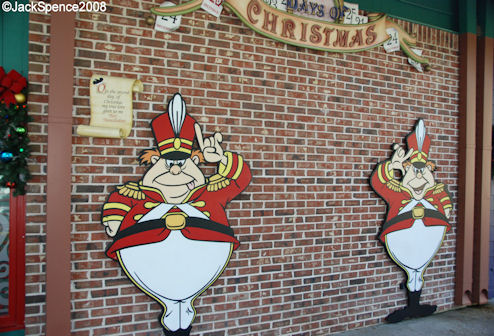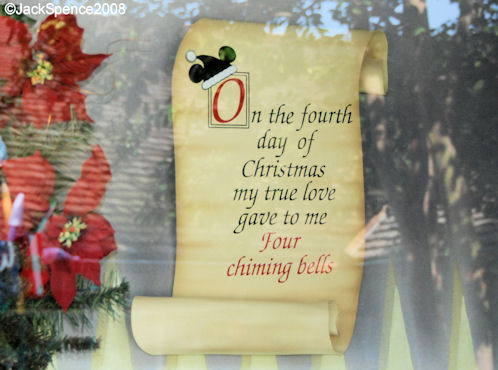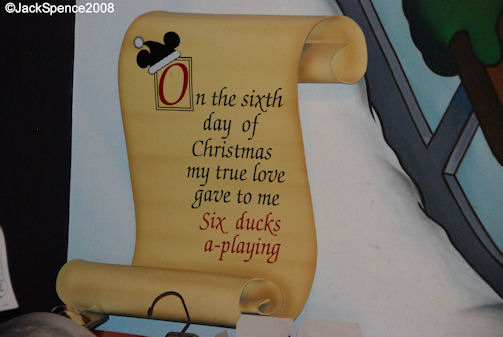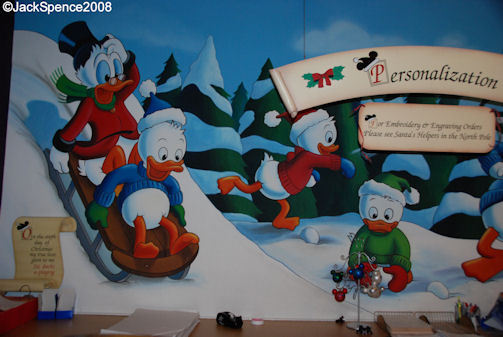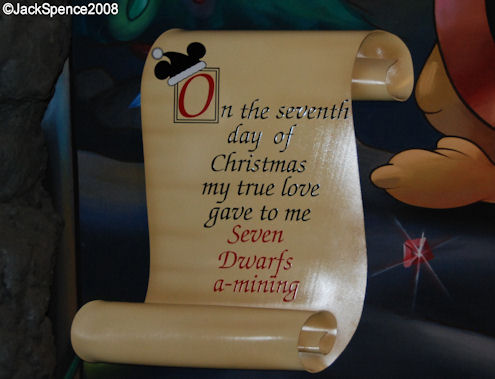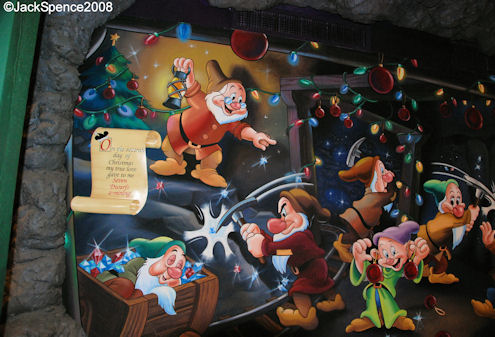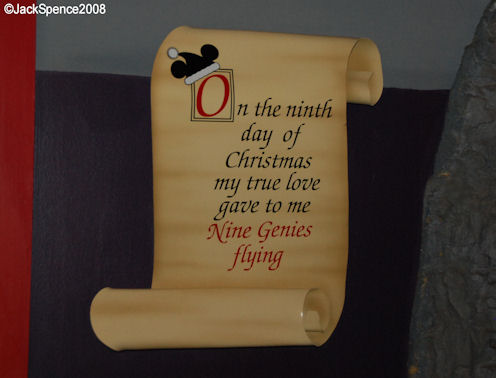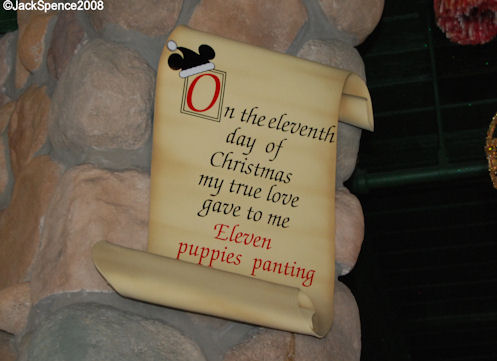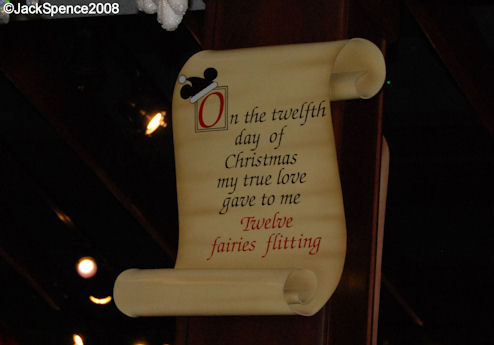 If you're collecting the Disney Christmas Village pieces, two new buildings have been added. First there is the DV LDG Castle for $44.95. Also available is the Ivory Castle for $65.00. This piece features the same Mickey and Minnie that can be found on a Christmas stocking, Big Fig, tree skirt, and several other pieces.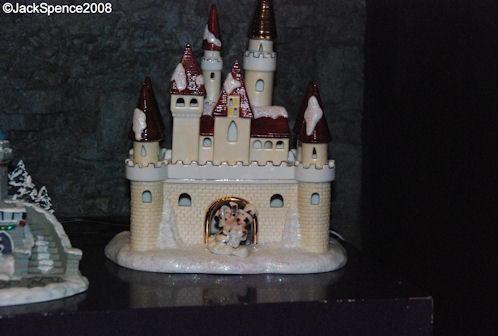 While visiting the Art of Disney Shop, I noticed that they have a new Big Fig for those of you who like to decorate for Halloween. This Mickey and Minnie pumpkin set sell for $175. It's approximately 8 inches high and 15 inches wide.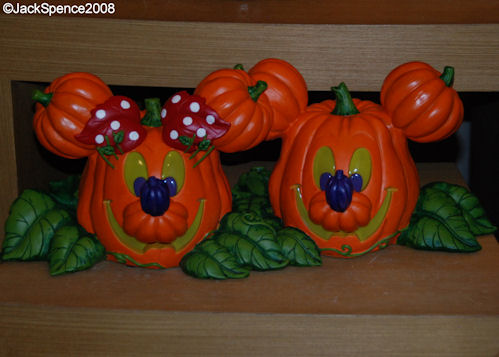 For those of you who like to take your lunch to work or school, I found a new Lunch Tote for $19.95 at Mickey's Pantry. It was reasonably thick (insulated) and had a shiny, metallic-like finish on the inside to help keep items hot or cold.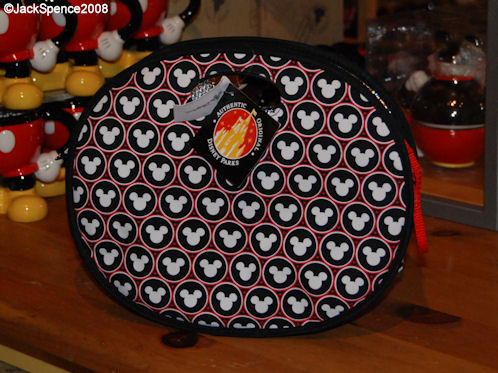 And finally, I snapped a few pictures of the construction taking place in front of the World of Disney. The stage that occupies this area is being completely redesigned and improved. From what I understand, it will be covered when complete.