May 26, 2008
Disneyland Resort
Weather: Partly Cloudy, 60s.
The alarm went off bright and early. As I reached for my glasses, they weren't there. Huh? I hesitated for a moment and then I realized I wasn't on the ship anymore. 15 nights in one place will do that to you. I opened my eyes and found my glasses, LOL.
I showered and found my way to the Paradise Pier concierge lounge for some early morning coffee. The lounge is huge, very spacious and inviting. I found some "Hidden Mickeys" on part of the floor in the lounge too! There was a nice selection of fresh fruit and pastries along with cereal and bagels. The strawberries were outstanding!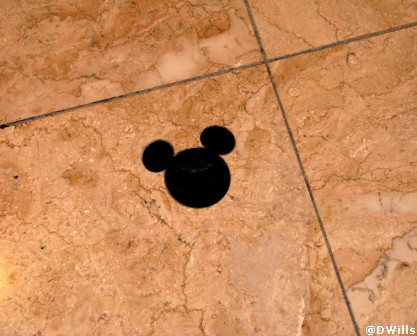 Ann, George, Linda Mac and I all had a fun time at the Lilo and Stitch Character Breakfast at the PCH Grill in Paradise Pier. Since it was fairly early, the restaurant was pretty empty and the characters spent lots of time with us. We probably saw each one twice. On the other hand, the service was mediocre at best. We were in the process of actually sitting in the chairs the first time when the server came over to find out if we were doing buffet or menu. Umm.. can we sit down first and see the menu and buffet? Also, refills were slow as was the clearing of plates. In addition, we noticed lots of folks with Hawaiian leis and Lilo and Stitch buttons, we received neither.
Food is buffet style and very good. Made to order eggs, all kinds of fresh fruits, pastries, breakfast items and more.
This first one of Goofy is for Masayo.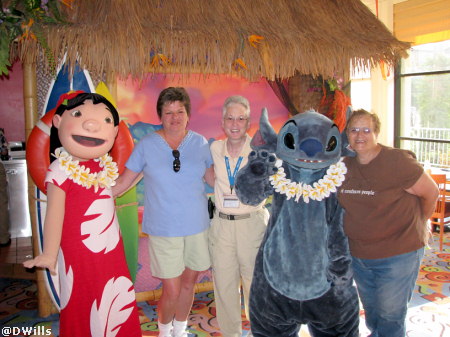 Next port of call — Disneyland! One of the things I planned to do was search for Hidden Mickeys. My good friend Steve Barrett has published several editions of a WDW Hidden Mickey Hunt Book and also one for Disneyland.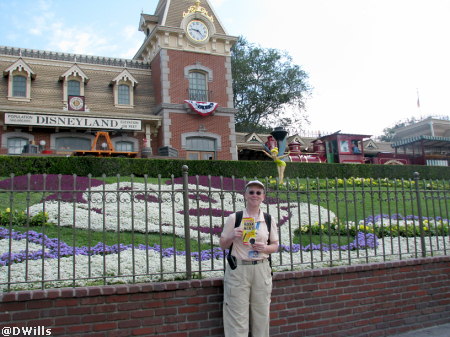 We oogled at the Main Street Vehicles and made our way to Adventureland to get FastPasses for the Indiana Jones Adventure.
While waiting for the Fast Pass time we took in two great classic attractions – first the Enchanted Tiki Birds.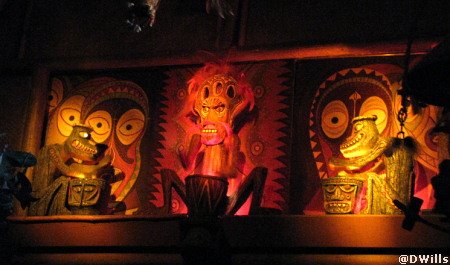 — then the Jungle Cruise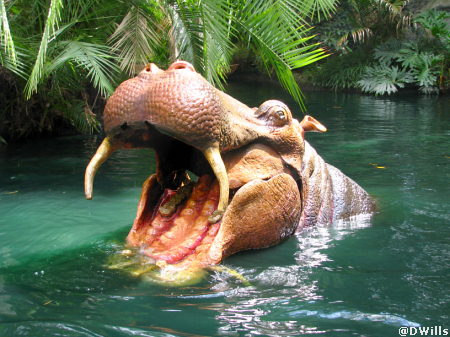 There was a huge promo going on regarding the new Indiana Jones movie. It includes many fun thing to do and see including Random Acts of Indy. Laura blogged about it.
While I didn't see any random acts of Indy, I was part of a very quick, hmmm "Act of Jack Attack" LOL.
We found Jane at her meet and greet just on the other side of Tarzans' Treehouse. As I began talking with her, Jack Sparrow snuck up behind and startled her. It all happened so fast, not one of us got a photo. Special Kudos to LindaMac for trying.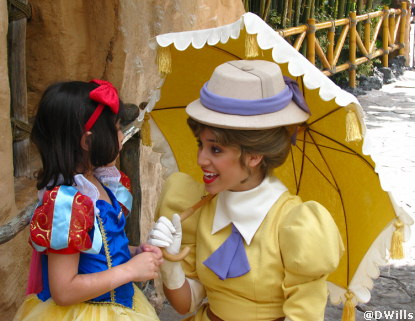 Then it was time for Indiana Jones!!
For lunch we'd be joining Laura Gilbreath (All Ears Disneyland Reporter) and her husband Lee, along with Beci and Chris at Blue Bayou.
While we waited for the place to open, Ann and George had a Magical Moment and received First Time Visitor Buttons!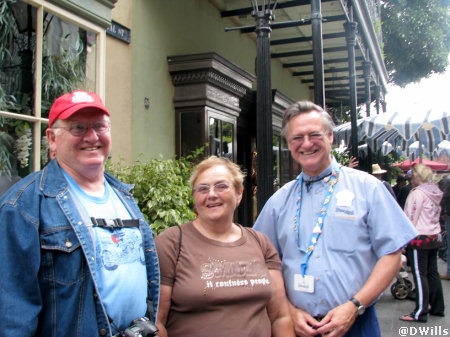 LindaMac, Laura and I posed on the New Orleans Square steps for a photo op.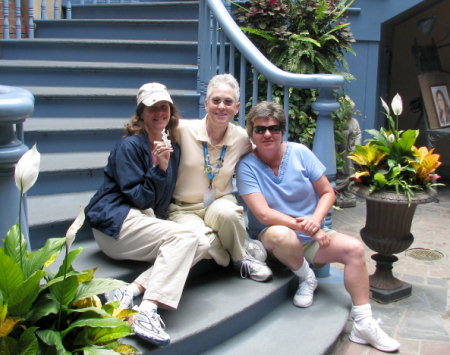 Next up Pirates of the Caribbean (much better than MK counterpart).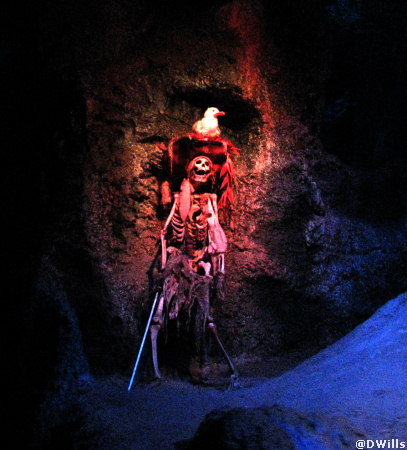 At this point, Laura and Lee left us and went over to tour the DVC exhibit at Paradise Pier.
Next stop, Haunted Mansion . The recent enhancements in the Florida Attraction really give that one the edge in terms of our favorite.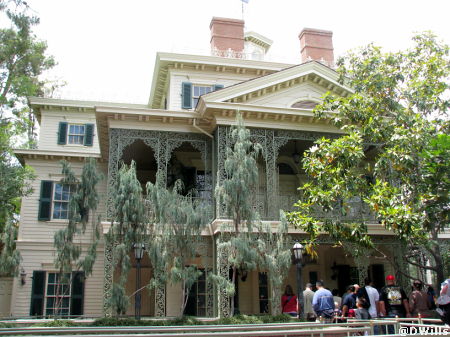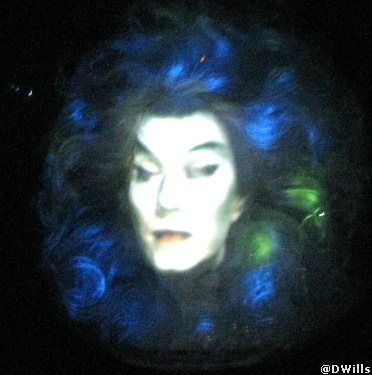 Everyone enjoyed Winnie the Pooh. Unlike WDW, the DL version begins outside.
The Canoes still operate in Disneyland and I love the nostalgic feeling of them.
Over to Tomorrowland for Buzz AstroBlasters. Again, enjoyed this much better than WDW especially since you can remove the laser gun to maneuver it easier. Another cool feature is that you can email yourself the photo taken during the ride!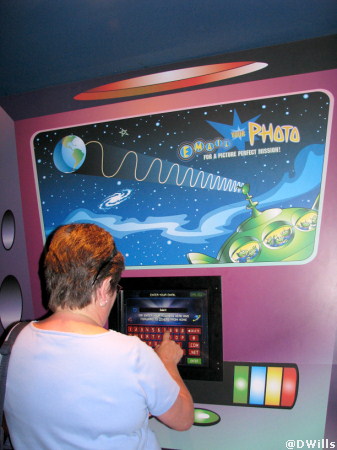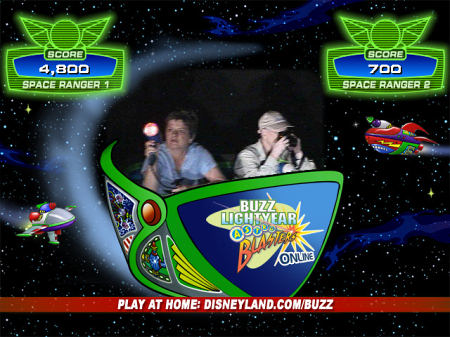 On the way to ToonTown we saw Narnia's Prince Caspian riding by. The "construction" covering behind him is at Its a Small World.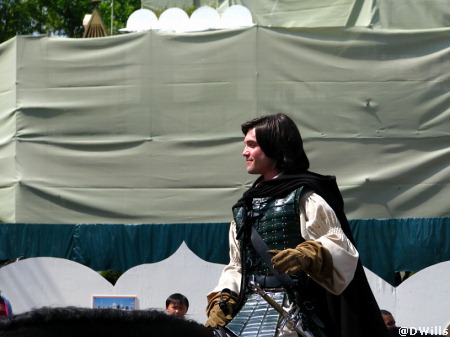 I had never been to Disneyland's ToonTown and it was a most pleasant surprise. We all LOVED the theming and spent a great deal of time wandering around. We rode Roger Rabbit's Car Toon Spin and Beci did a good job keeping the taxi from spinning! We then spent time touring Mickey and Minnie's home. Goofy even has a place here too! Lots of fun scenery, lots of gadget to play with.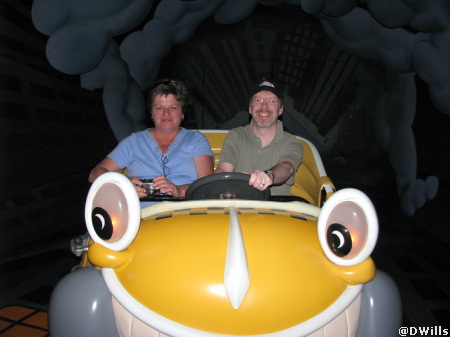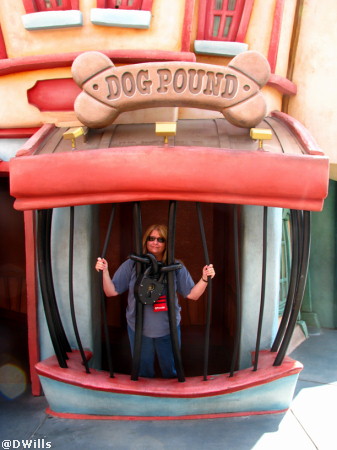 I was starting to get really tired and needed to go back to the room for a short rest. Linda Mac and I left the park and ended up stopping at the La Brea Bakery for a late lunch. It was quite good and helped to recharge our batteries!
After my rest, I met Linda Mac and attended the special DVC Member Gathering! Linda has reported on it already. I met some great Cast Members and learned a few things in the process. Linda has already blogged about the event.
I also forgot to mention in yesterday's blog, that I got a tour of the new Grand Californian Studio and One-bedroom villas. No photos allowed, but I really like the new layout. The dining table is larger than current one bedrooms, there are 2 full bathrooms, and the living area has a floor to ceiling window for more light. The balcony is accessible via a side door or from the master bedrooms.
A full and delightful day has come to an end. Tomorrow my last day in California so we plan to spend time at both parks.
Follow my Panama Canal Cruise and Disneyland Blogs. Beginning entries at the top, for most recent entries scroll down.
Deb