May 23,- 24 2008
Port of Call: The Sea
Weather: Cool and Cloudy
The last 2 days at sea also mean the last 2 days on this magnificant cruise. It was really nice to have the sea days to take time to re-enter "reality" and not have to rush to pack. Just about all other Disney cruises the last day is Castaway Cay, which makes a very rushed evening prior to getting off the ship.
So the final 2 days on the ship…..
We spent Friday enjoying our friends and talked, watched dvds of previous trips and just had a nice relaxing time.
Dinner on Friday was Formal Night. Here are a few pics: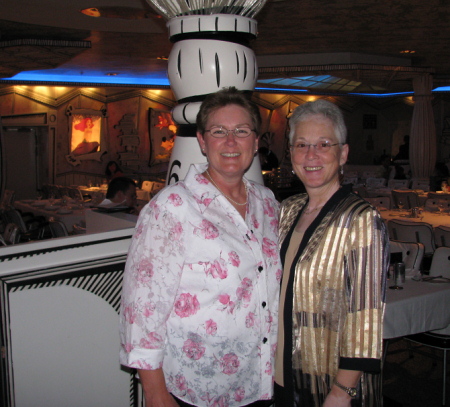 I woke early in hopes of catching a last sunrise at sea, alas… it was quite cloudy. I did get to see the moon once again.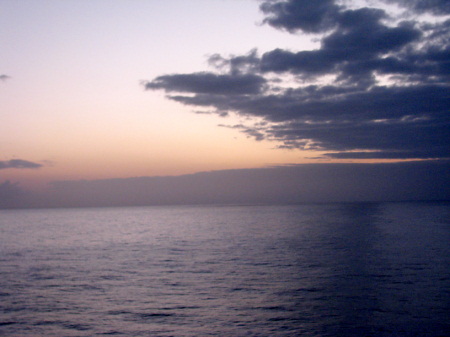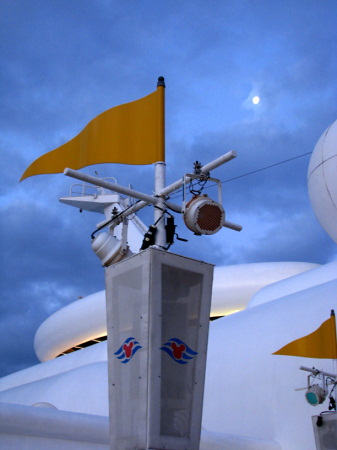 Saturday morning we relaxed in the cabin and then had one final meal at Palo's – Brunch.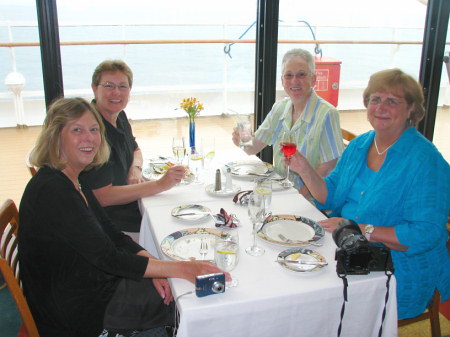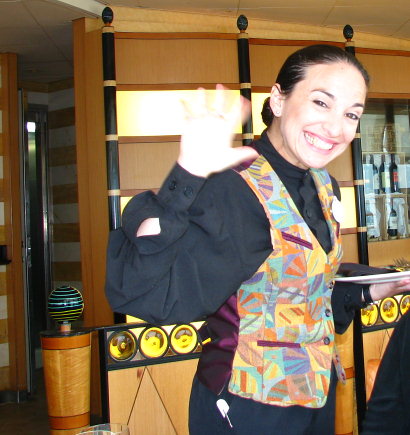 Time to pack…..we spent a couple hours organizing ourselves. Linda is flying home Sunday as we get off the ship. I will be traveling to Disneyland for 3 nights and then home on Wednesday.
It's hard to summarize the trip…so much has happened and so many memories. After I return home, I hope to write a wrap up to the whole trip.
To everyone who has emailed us and read our blogs – we thank you!!!!! We hope you enjoyed traveling with us via the web.
Bright and early Sunday its off the ship and on to Disneyland!!!!
Follow my Panama Canal Cruise Blogs. Beginning entries at the top, for most recent entries scroll down.
Beci and Chris' Blog Panama Canal Blog.
Deb and Linda