Today was pretty fun! I went to Islands of Adventure at Universal Orlando Resort and it was my first time!
My family and I usually just take the Disney transports back and forth to the parks so we don't have a way to get to Universal and we usually don't have enough time to anyway.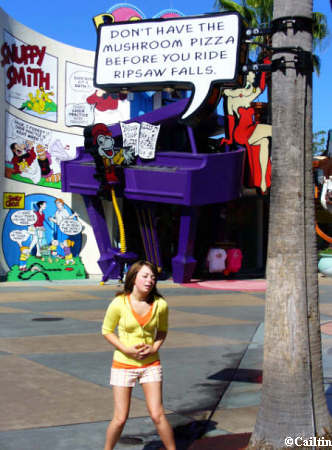 I loved the character breakfast. It has normal breakfast foods but their muffins are amazing! I got to meet Thing 1, Thing 2, Cat in the Hat and my personal favorite Spiderman! The characters were all great and a lot of fun to meet. The restaurant was deserted so the characters would go back to tables and say hi again.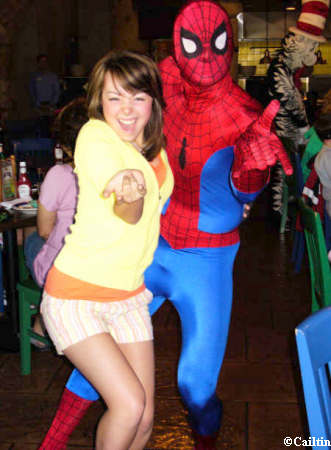 The roller coasters are amazing and a must do for any teen!
My personal favorite was the Spiderman ride because you never knew what was going to happen next!
The Dr. Seuss part was mostly for little kids but you can meet the Grinch there which was pretty cool.
I would also recommend Poseidon's Fury, it may seem cheesy at the beginning but by the end your jaw is disconnected from your body and on the floor.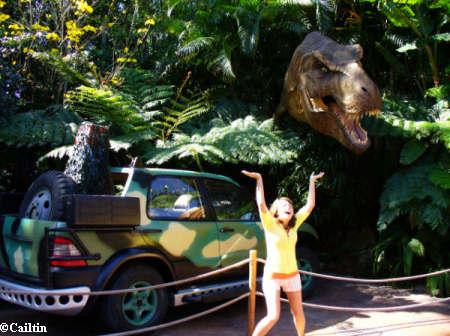 I didn't get a lot of time at the Studios but I saw Shrek 4D and got to meet Shrek, Fiona and Donkey all which was very cool.
For dinner we went to Fulton's Crab house at Downtown Disney, definitely somewhere you have to eat at if you get the chance! I had on my birthday pin and we had been talking to our waitress about me graduating high school this year.
Well when we were done with our meal she came out with a slice of chocolate cake and around the rim of the plate written in chocolate was "Happy Birthday" and "Congrats 2008". It was yummy and very sweet of our waitress to do.
We will see what tomorrow brings ttyl!