This was Challenge #28:


And here's the answer: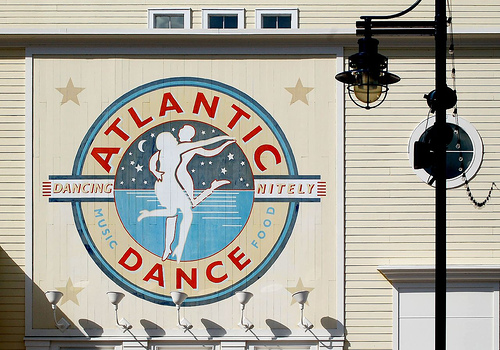 Copyright © 2006 Barrie Brewer, Nikon D50, 55-200, 1/400s shutter, f10
The Atlantic Dance Hall is a gorgeous art deco club on Disney's Boardwalk. I originally fell in love with this place several years back when they played swing music. A local swing dance club would liven up the place on weekends. They wore great clothes from the 1940s and were a lot of fun to watch. Now they have 1980s DJ dance music. Most times that I've stopped in recently the place has been fairly deserted. It's too bad because it really is a beautiful club. I'd love to have a big old party there someday" maybe a fiftieth birthday bash" you'll all be invited!
Congratulations to Evelyn Cowdell , this week's winner. Merry Shippee, Kristen Eby, Kim Lawton, Erin, Jim Szlachta, Jude Toups, Gloria Martin, Jaime Thomson, Sarah Haas, Frank F Fincken III, Jennifer Tremley, Noreen Rachuba, Melissa Ruggieri, Gregg Letts, Mike Kaczanowski, Karen Schlumpf, Katelyn Palermo, Nora Beirne, Patty Carty, Chloe' C, Jeanine Yamanaka, Dominic Cooper, Tim Rachuba, Susan, Jared Nishida, April, Leslie Budd, Elisa Dillon, Karen DeSantis, Jennifer Horst, Jane Bradley, Melissa Littman, Ken, Michelle Raimist , Ed Aleszczyk , Sue McDonald , Ann Carr , Jim Senft , Chip Vermette, Melissa DeMonbreun, Heather Young, Neil Taylor, Ruth Cookson, Larry Carter and Suzanne Brown also all gave the correct answer by Thursday and were entered in the February winner's drawing.
Here we are at the end of another month already. We had 191 winning answers this month! Unfortunately, there can only be one prize winner and this month that person is Kathy Love. Congratulations Kathy! You will receive Steve Barrett's newest Hidden Mickey book, along with some other great AllEars gifts.
_______________________________________________________________________
Challenge #29: Where in the world is this?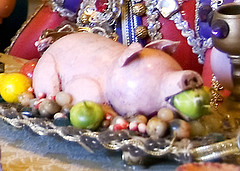 Do you know? Do you have a guess? Send in your answer, before the end of the day on Thursday, by clicking HERE!
_______________________________________________________________________
Everyone who sends in a correct answer to a Where in the World Challenge this month will be entered in a drawing at the end of the month for a copy of Hidden Mickeys Walt Disney World by Steve Barrett and some special AllEars® goodies!